Blackjack Online Australia Guidelines
Blackjack is one of the most popular casino games worldwide. It is a casino banking game, with each player competing against the banker. The goal is to have a hand that counts higher than the dealer's one but doesn't exceed 21. If you want to play blackjack online Australia, you'll appreciate our guide. We'll give you a detailed description of all types of blackjack, as well as tips on how to play and win. We'll also share unbiased recommendations for the best Aussie casinos that feature the games.
Casinos With Blackjack Online
Top

1

Payments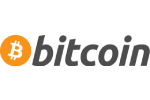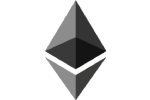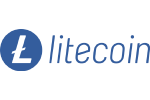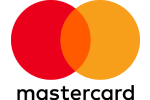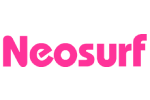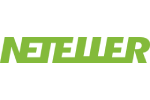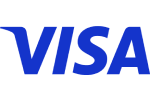 +4
2

Payments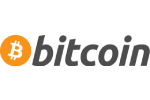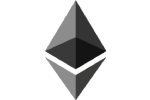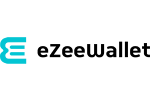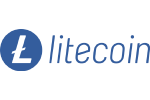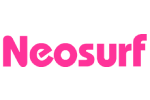 +2
3

Payments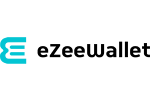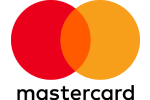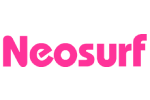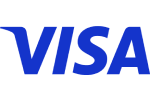 Bonus

Payments

Bonus

Payments

+1

Bonus

Payments

+2

Bonus

Payments

+3

Bonus

Payments

Bonus

Payments

+3

Bonus

Payments

+2
Types of Online Blackjack Real Money Australia
These are the most common types of blackjack you can play in Aussie online casinos:
Also called Classic blackjack, this game features a hole card for the dealer. The dealer receives this card before the player makes a move. This variation of the game also allows splitting and doubling down. American blackjack is played with 8 decks of 52 cards.
This is a modern variation of the game, which requires more experience and better skills. The players get two instead of a single hand of cards. They can switch cards from one hand to the other. Switch blackjack Australia has a fast pace, so it demands an impeccable focus.
European is similar to American blackjack, with the only difference being that the dealer gets a hole card after the player makes a move. It's a slightly more difficult game with additional restrictions to consider. It's not always featured in blackjack online Australia casinos, but you can check out our reviews to find sites that offer it.
This is a variation of the classic blackjack game, which allows you to place a side bet. If you get two winning hands in a row after placing the side bet, you will get a bonus payout. High streak blackjack isn't played in brick-and-mortar casinos; it's only available online.
All types of blackjack are available in a live dealer format. You'll join a table and a real dealer will guide the game from a live studio. You'll watch streaming in real time. Live dealer blackjack gives you a more realistic gambling experience, similar to the one you get in brick-and-mortar casinos.
Rules for Online Blackjack Real Money Games
Blackjack is popular mostly because it's simple. Even beginners can learn the rules and start playing with real money within a day. Still, there are a few rules to remember:
You'll play the game against the dealer; not against other players.
The dealer and each player get two cards at first. The dealer has only one card facing up, whereas the players get both cards face up.
The players place bets and make moves before the dealer does.
When you're ready to make a move, you can choose to hit (take another card) or stand (don't take a card).
The hand with the highest total wins, as long as it doesn't exceed 21. Your goal is to have a hand that counts higher than the dealer's one.
Terminology of Online Blackjack Real Money Australia
If you decide to play blackjack, you need to master these terms:
Hit – When you choose to "hit," you're asking the dealer for another card. You can do this if the total value of your hand is less than 21.
Stand – If your hand's value is close to 21 and you're afraid that another card would burn you out, you can choose to stand.
Hard hand – This is a hand that doesn't have an ace, so it doesn't give you many options to go forward.
Soft hand – This hand has an ace, which can count as 1 or 11. This kind of hand gives you more possibilities, so players often choose to move forward.
Bust – If your hand's value is over 21, it's a bust. Your only option is to place the bet that the house requires.
Double down – if your hand is valued at 9, 10 or 11, you can choose to make a double bet and get another card (facing up). You must stand after every double down
Split – If the first two cards match, you can split them into two hands and place an additional bet.
How to Play Blackjack Online AUS
If you choose to play online, you can play a software-led version of the game, but you can also play with a live dealer. There aren't any differences in the way the game is played. Software-based games have a faster pace, but you still have enough time to think about your moves. This is how the game is played:
First, make sure you have enough funds in your balance. A minimal deposit (plus bonus funds) will enable you to go through a few hands. Some games require a minimum bet of $1 or even lower.
Choose your game and place a wager.
Wait for the cards to be dealt.
Check the value of your hand, and choose what move you will make.
Wait for the dealer to play their hand.
The payout will depend on the result.
Learn the Value of Cards to Play Blackjack Online
Remembering the cards' values is crucial for playing blackjack. You won't have to memorize complex rules, as the values are straightforward:
Aces are valued at 11 in most situations. But if the hand's total value could exceed 21, the ace counts as 1.
Kings, Queens, and Jacks are worth 10 each.
A card with a number will have the same value as its number. For example, a 5 will be worth 5.
How to Place Bets in Different Situations in Online Blackjack
When you start playing the game, you'll need to decide when to hit or stand. These simple tips will help you make the right move in online casino Australia blackjack:
If the hand's value is 12 – 16 and the dealer has a hand that counts higher than 7, it's best to hit. Your chances to burn are not high, and you'll need another card to make sure the hand is stronger than the dealer's one.
If the dealer has an ace, they are likely to have a strong hand. In that case, you should try getting a hand of 17 or above.
The simplest rule to remember is to hit on hands that count eight or less. You'll need another card for a strong hand.
If the hand's value is above 17, we recommend standing. Another card puts you at great risk of burning.
If your hand's value is 12 – 16 and the dealer's hand counts 2 – 6, it's best to stand. Even with another card, the dealer has a low chance to beat your hand.
Best Online Blackjack Australia Games
Our team has tested all providers and games of blackjack in Aussie casinos.
We recommend trying these blackjack games online:
| | |
| --- | --- |
| Game | Software Provider |
| Classic Blackjack | NetEnt |
| European Blackjack | Play'N GO |
| Vegas Single Deck Blackjack | Microgaming |
| Multihand Blackjack | BGaming |
| Black Jack 21 | Amatic |
| Salon Privė Blackjack | Ezugi |
| Black Russian Blackjack (Live) | Ezugi |
| Blackjack Diamond (Live) | Evolution |
| Azure Blackjack (Live) | Pragmatic Play |
| Live Blackjack | IGT |
Variations of Blackjack Online Real Money Australia
This classification will help you decide what game to choose:
| | | |
| --- | --- | --- |
| Blackjack Variation | House Edge | Important Rules |
| European Blackjack | 0.40% | Uses a 4- or 6-deck shoe. Dealer stands on soft 17. They get a hole card after the player's move. |
| Switch | 0.58% | You always play with two hands, with the same original bets on each of them. Switching cards between hands is allowed. |
| Vegas Strip | 0.36% | You can double down on any two cards, and split 10-valued cards up to 3 times. The dealer stands on soft 17. Played with a 4-deck shoe. |
| Atlantic City | 0.36% | Same rules as Vegas Strip, but played with an 8-deck shoe and offers a late surrender. |
Tips: How to Win at Australia Online Blackjack
These are our top guidelines for winning at online blackjack:
Set a budget! This game is so exciting that you could easily lose track of the amounts you bet. Keep an eye on your balance, and set a manageable budget for losses. If you reach it, stop playing! Recovering attempts can fail miserably.
Learn how to count cards. Although online blackjack makes this concept difficult, proper counting improves your chance of winning.
Choose a great online casino with a high payout rate. Our reviews will help you find a website that features the best blackjack games, offers a great bonus, and is secure.
Strategies for Playing Blackjack Australia Online
Since blackjack is a game of skill, you can start implementing strategies as your experience grows. These are the most common strategies that players use:
This is a betting system that should result in a win over a longer series of bets. It follows this sequence of betting: 1, 1, 2, 3, 5, 8, 13, 21, and so on (the next number is the sum of the previous two numbers). When you lose, you place a higher bet in accordance with the sequence. Once you win, the funds should cover your losses.
This is a more aggressive and much more risky strategy than Fibonacci. When you lose, you should double your bet for the next hand. When you get one big winning bet, it should cover your losses.
Instead of detailed card counting, you can implement a simple strategy. Assign these values on the cards: -1 (for A, K, Q, J, and 10), 0 (for 7, 8, and 9), and +1 (for 2, 3, 4, 5, and 6). This system will help you figure out if the deck leans in your favor.
Top Software for Blackjack Online Casino Australia
We only recommend playing online blackjack games developed by reputable and reliable software providers. That's the only way to get a guarantee for fair play. These are some of the finest providers in the industry at the moment:
This provider is known for its high-quality graphics and mesmerizing soundtracks. We recommend trying its Classic Blackjack game. It's one of the best variations to play in online casinos.
Ezugi is the most popular provider of live dealer games. There are many variations to try, but we preferred Salon Privė and Black Russian.
Online gamblers love IGT for its slots, but its table games are equally as impressive. We enjoyed its Live Dealer Blackjack a lot!
If you're looking for software-based table games whose interface focuses on details, try European Blackjack by Play'N GO!
Other Casino Games in Australia
FAQ
Can I play Aussie blackjack online real money?

Yes! Several online casinos accept real-money bets on a variety of blackjack games. You can check out our reviews to find a high-quality site with a great bonus offer.
What does the house edge mean in blackjack online?

That's the percentage of your overall bets that the casino is expected to win over a longer period of time. For inexperienced players, the house edge is higher (around 2% for blackjack). In the simplest explanation, it means that the casino is likely to win $2 for every $100 you bet.
Can I access the best online casino blackjack Australia on mobile?

Yes! The most reputable software providers design their games to be compatible with all devices.
What online blackjack Australia game has the lowest house edge?

Atlantic City and Vegas Strip blackjack have a house edge of 0.36% (for experienced players). If you're inexperienced, the house edge is around 0.5%, which still gives you a good chance for a profitable hand.