How to Trick a Pokie Machine Australia
The main appeal of pokie machines and online slots is the potential for big payouts or jackpots. However, it's really rare for symbols to align in the best way possible, so many players have resorted to cheating. These attempts were mostly unsuccessful, and casinos are very cautious of those who try to exploit their games or use pokie hacks. Nevertheless, there were instances when people managed to beat the system and get away with it. So, let's examine these pokies tricks.
Casinos For Playing Pokies Online
Top

1

Payments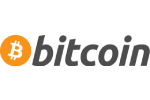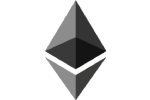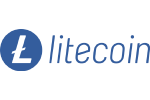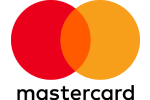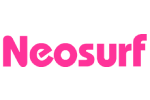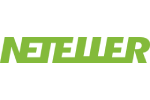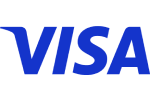 +4
2

Payments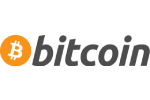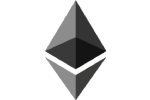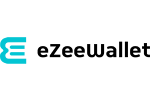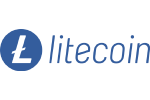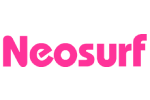 +2
3

Payments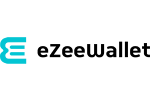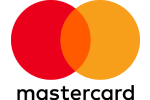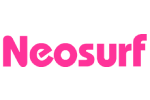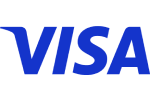 Bonus

Payments

Bonus

Payments

+1

Bonus

Payments

+2

Bonus

Payments

+3

Bonus

Payments

Bonus

Payments

+3

Bonus

Payments

+2
Is it possible to cheat at online pokies?
Those who know how to cheat the pokies online are software hackers. Even if you know how to hack it will still be difficult as a lot of online casinos use sophisticated firewalls and encryption. Additionally, it's possible for them to figure out if someone has tampered with the software, and then they can deny your payouts. There are some technically legal ways to improve your odds of winning, and we will go over those later on.
Offline Pokies Machine Hacks
Slot machines have gone through a lot of changes throughout history. There were different exploits people could use to beat these games. A lot of engineers knew how to hack pokie machines, and there are even ways to manipulate modern offline slots. Here we will go over both old and new ways to manipulate these games.
Use Cheat Codes for Pokies
All slot machines are tested for fairness, so they cannot be used if there is a design flaw. However, engineers who know their inner workings can also use cheat codes to manipulate the outcomes or hit frequency. Ronald Dale Harris who was working for The Nevada Gaming Commission knew how to use cheat codes for pokies. He was caught in 1995 when he won $100,000 on keno.
Magnets as Pokies Machine Hacks
Before these games went digital they relied on the inner mechanism, or cogs and wheels. As a result, it was possible to use magnets and manipulate the symbols that lined up. This is one of the outdated pokie machine hacks, as there are no longer gambling joints that have these old models, or one-armed bandits.
Fake Coins, Shaved Coins and Yo-Yo Coin
All of these are outdated pokies hack. Fake coins were probably the most subtle and hardest to pull off. So, there aren't many instances of this scam in gambling history. Louis "The Coin" Colavecchio was a skillful jeweler who managed to replicate the coins used for playing in the Atlantic City. He took one home, made a replica and it turned out it worked. He was caught in 1998 though.
The shaved coin is a lot easier to pull off. The idea is to throw another small coin-shaped object along with the shaved coin, and trick the machine into registering payment. This basically gives you a discount for spins.
Another coin trick involved a string. Players would attach a thin string to the coin they are inserting and once the payment has been registered they would pull it out. Without casino bonuses, this was a unique way of getting free spins, without the casinos knowing.
Manipulating Light Sensors
Finally, let's talk about one of the ways how to cheat pokie machines Australia has to offer, which actually works. In order to fight off coin scams, game makers inserted light sensors as a method for a machine to verify deposits and payouts. So, if you were to tinker somehow or fool these sensors, whenever you win, the device would have to continue spitting coins, until they pass through the sensor.
Con artists would use a so-called light wand, jam it in front of the sensor and then turn a small payout into a jackpot. Engineers reinforced the protection around these sensors, but this only made scammers find a simpler solution. They would use a thin wire to block the coin sensor once again. They would have to time it precisely, during a machine payout. This is only possible on older machines that still use sensors, if it's fully software-automated then these hacks won't work.
Bill Validation Hacks
There are ways to trick slots into thinking you gave them more money. One way is to have a little device around the bill that will make the machine register it as a larger bill. For example, you pay $5 and it gets registered as $100. There are also other devices that simply give you free credits that you can use to play.
Using Computer Chips for Pokie Machine Cheats
This is one of the pokies hacks that's impossible to pull off on your own. You would need to place a tampered chip inside the machine in order to trick it. Dennis Nikrasch was able to do this because he hired other people to get ahold of the keys to casino machines, and then these chips were inserted.
Software Glitch
One of the most commonly used pokie machine hacks Australia players know about is a software glitch. Once again, you need to be a hacker or have a special device, but there were instances when players managed to scam the casino and get more frequent payouts. However, this can hurt other gamblers because, they might end up winning, and the casino will deny them a payout if the glitch is discovered.
The Best Legitimate Pokies Cheats
Now let's talk about how to improve your odds legitimately while playing online pokies.
RTP, Hit Frequency, and Jackpots – Play slots that give more frequent wins and have low volatility. Look for those with higher RTP, and play games that have big active jackpots to maximize payout potential. This is very useful for new hot drop jackpots games. Basically play those that have all 3 jackpots (hourly, daily, and super jackpot) active.
Use Bonuses – With all the available online bonuses there is no reason to learn how to cheat pokies. You can continue making accounts and claim multiple no deposit promotions, free spins, and/or offers with low wagering requirements.
Play for free – You can play almost any slot for free to see firsthand how it works. You will get a good feel for the game, and know exactly what to expect in terms of payouts and hit frequency.
People Who Successfully Cheated Slot Machines
Some people who know how to hack pokie machines Australia had to offer were already mentioned:
Dennis Nikrasch
Ron Harris
Louis Colavecchio
The most infamous cheater in history is probably Tommy Glenn Carmichael. He was behind the light wand, monkey paw, and some other cheating tools, and he was successful at it for decades. As far as online pokies go, it's easier to spot the if someone has tempered with the software, so there aren't any scammers that particularly stand out. Also, casinos can simply refuse to pay them, so it's more difficult to cheat online.